The desert always holds a magical place in my heart. This is partly due to my time in Tucson, Arizona, as well as my love for dramatic landscapes and warm weather. Since graduating from college, I have made a commitment to still take a Spring Break. It's much needed with my demanding work schedule and this Spring season was the best in years because of the rain. Benji flew over from Hawaii and proposed to me (more posts to come!!) right before our trip we had planned to Joshua Tree so this was our first time as newly engaged couple. Hope you enjoy the pics and are inspired to make a trip out there.
Our campsite and my new truck!
My favorite cactus - the Beavertail - the colors are amaze.
The begining of our 5 mile hike.
Taking a moment to enjoy the dramatic scenery.
Cholla Garden super bloom.
We love our Burton Snowboards mushroom tent!!
Can't get enough of the cactus.
This little lady was the most magical part of our trip, the Rosey Boa. When we saw her, I was baffled because I couldn't figure out what kind of snake she was. After a conversation with a local, we figured out she was a very rare snake - there is a sighting one out of 60 snakes. Our theme for our engagement has been the rose so to find out we saw a Rosey Boa was beyond special!
Taking some time in Cholla Garden #superbloom.
Trecking around in the desert.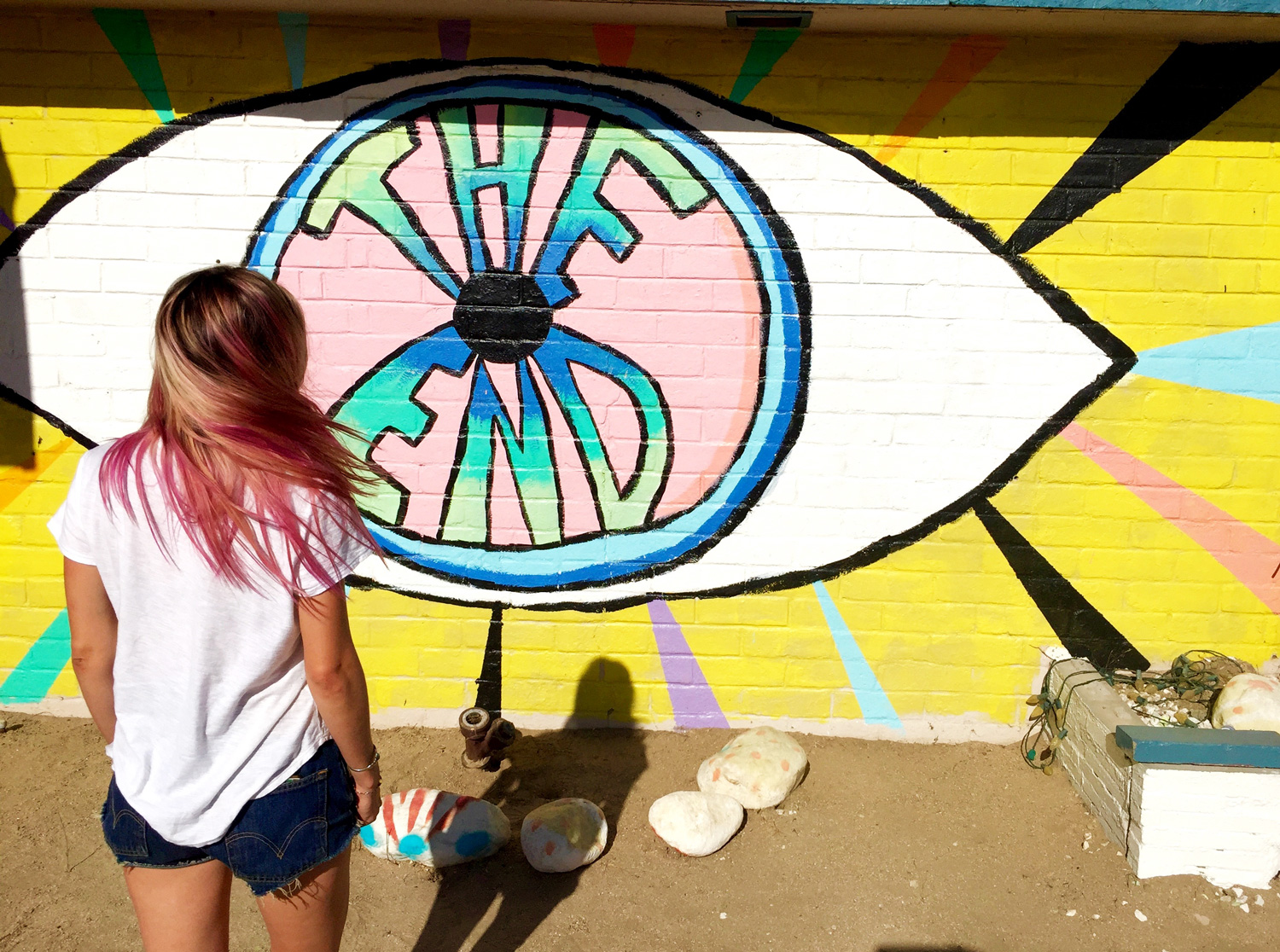 One of the raddest parts of the trip was seeing the San Andres Fault Line and the entire Palm Desert, including the big tents that were up for Coachella.
The beautiful landscape of the desert in the Spring time.
After Joshua Tree, we went over to Palm Springs. Love this place.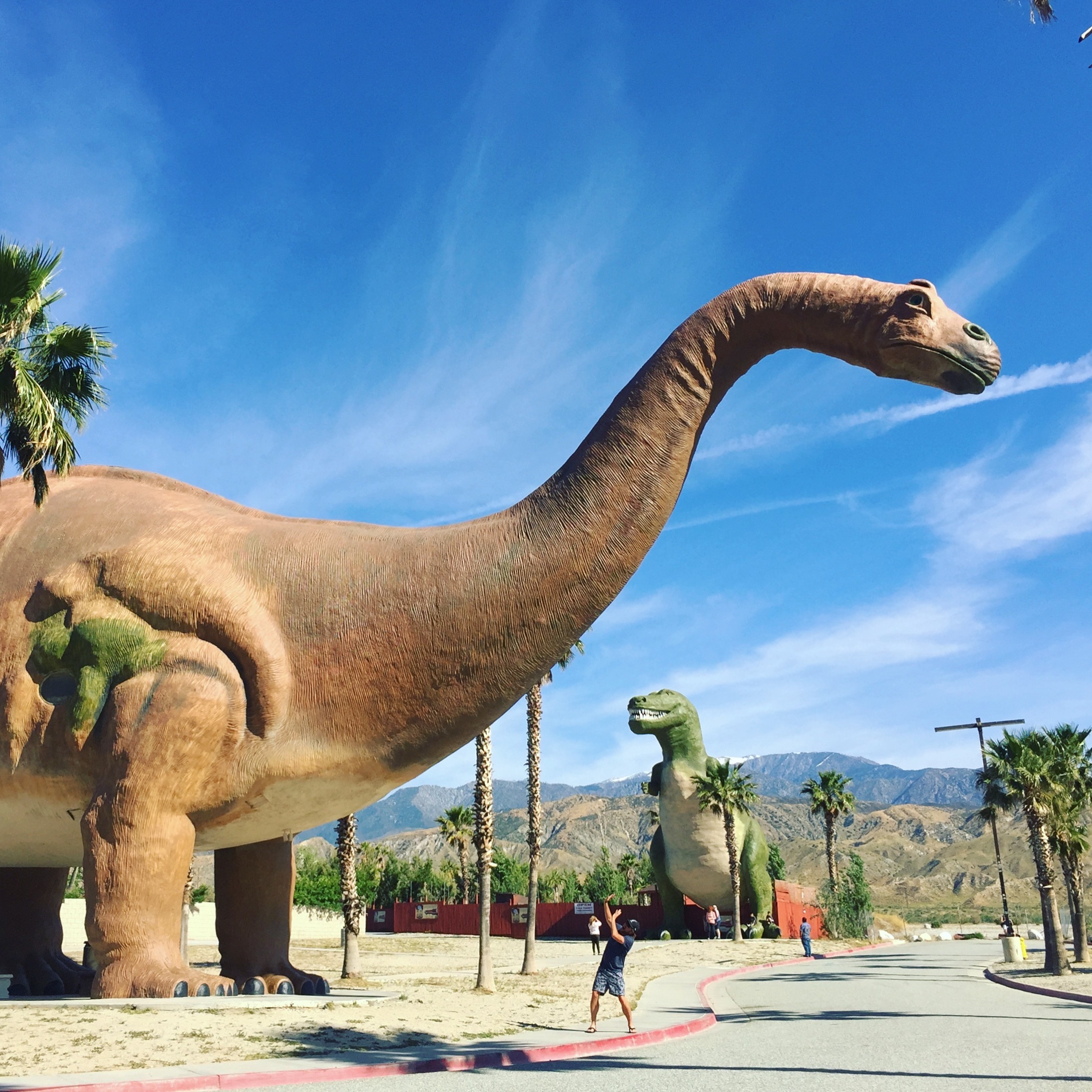 Finally got to relive one of my favorite childhood movies - Pee-Wee's Big Adevnture. This is a must if you are in Palm Desert.
We stayed at the Riveria Palm Springs and I highly recommend it. The pool is large and the hotel is family oriented. The vibe feels a little better than the Ace, less hipstes, and you get the Mid-Century Modern arcitecture. We were stoked.
We also stayed with some friends one night and pitched a tent in their yard.
Pretty sweet staying in a nice hotel after camping.
The first night we tried to camp, we weren't able to find a spot in the park because it was like freaking Disneyland in there so we stayed at this sketchy motel that has different themed rooms. It was a pretty fun spot and I would recommend it. It's a little over priced but its worth the experience.